Zimbra Mail Server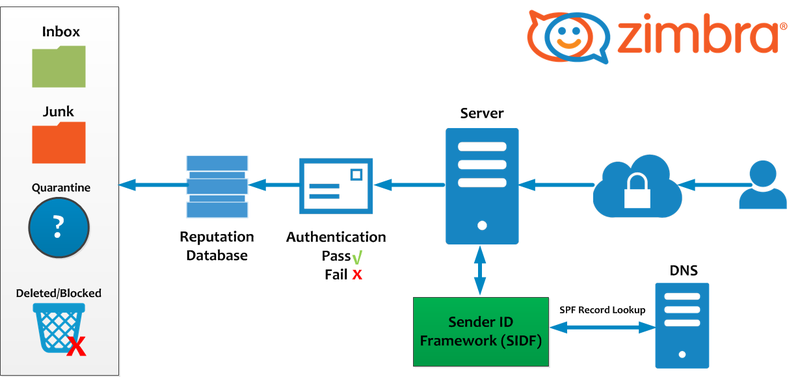 Zimbra Collaboration Server (ZCS) is an email and calendar server plus much more; think about it like a next-generation Microsoft Exchange server. In addition to email and calendar, it provides document storage and editing, instant messaging, and simplified administrative controls all in an award winning webmail user interface built with the latest AJAX web technology. ZCS also provides mobility and syncs to desktop client applications; the server is deployed on commodity Linux hardware.
The following is a guideline for Single Server Installations. In a single-server installation, all components are installed on one server and require no additional manual configuration.
Multi server install
VMware Zimbra Collaboration Server is comprised of 12 core components which can be distributed over a number of servers to allow your ZCS to scale from a very small business with less than 25 accounts to a large business with thousands of email accounts. The following tables show examples of different configuration options.
Many ask the questions, "How can I get the Zimbra experience if I do not have a Zimbra Collaboration Server email account?" or "Is there a way to use the Zimbra AJAX web interface offline like I can with Outlook or Thunderbird?" The answer is Zimbra Desktop, a downloadable application for Windows, Mac and Linux computers that lets you read any email account (you don't have to be a Zimbra customer), all in a Zimbra look-and-feel. It works even when you are not online (a handy trick on airplanes).