Data Center Design and Installation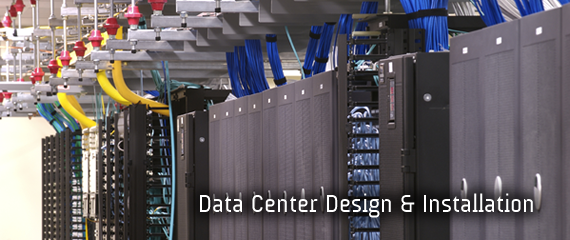 FCI has extensive experience in Data Center installations, expansions, and relocations. Recent projects include all of the following:
Network, Server, and SAN Cabinets
Equipment Racks and Cable Managment
Multi-tiered Ladder Rack and Cable Tray Systems
PDU Cabinets, VESDA
50um Fiber Intercabinet Cabling (including 28,000 MPO Fiber Systems)
CAT6 Intercabinet Cabling
Top of Cabinet Connectivity Designs
Hot Aisle Containment Pod Systems
Complete Grounding and Bonding Systems
Both Raised Floor and Slab Floor Designs
Data Center Access and Surveillance Systems
System Commissioning and Manufacturer Warranty Testing/Documentation
FCI has moved several campus Data Centers while maintaining uninterrupted service. Extending legacy fiber to new High Density hardware as well as dual service on large, traditional PBX systems has prolonged the life of existing infrastructures during transitions to newer technologies and new Data Center Facilities.